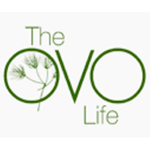 Discover an exclusive life where green living perfectly complements luxury living. The OVO Life, brought to you by Lushlife - Pune's most renowned developer, is the six and a half acres of land bestowed with a lushly appointed residential oasis filled with water bodies, green spaces and entertainment areas.

Located in the heart of Undri, Pune, OVO offers you an exceptional 2, 3 and 4 BHK residences designed with an absolute blend of modern style, eco-friendly material and lifestyle-enhancing amenities.

Far Above The Ordinary Exists A Life Of Ovo
An embodiment of style and sustainable living, this marvel of excellence offers a world of elegance, tranquility and taste for the deserving few.

Luxuriously appointed apartments, Lush green gardens, a stylish yet intuitive clubhouse and an Italian inspired piazza podium to name a few are all integral parts of the OVO life.
Project Type
Flats & Apartments

Location
Undri, Pune, Maharashtra
Project Highlights
Elegantly Planned
An outcome of scrutinized study of surrounding wind and sunlight patterns so that optimal use of natural ventilation and light could be felt in your everyday life.
Lavish Yet Smartly Designed Residences
Meticulously designed home automation system that allows you to control your home. Mood lighting and Wireless technology that changes the ambiance as per your mood.
The Kitchen
Every OVO kitchen has been designed to give you a modular and hygienic cooking environment that combines form and function beautifully. With tiles sourced from various regions of the world and a granite countertop with modern hob and chimney, cooking suddenly sounds so much fun!
Perfection in Details - The Bathroom
Let your bathroom be your home spa. At OVO you'll find glass partitions, false ceilings and internationally known brands in every bathroom. Large mirrors, counter basins, wall hung water closets are a few of the luxuries that you will enjoy every day.
Minimum Ecological Impact Maximum Quality Of Life
At OVO, we aim to use the most progressive and ecologically advanced techniques and approaches to construction and design.
Elegant To The Eyes, Easy On The Environment
Close proximity to schools and business centers translates into lowered vehicle use and related emissions
Landscaped gardens with large green cover
Exterior dry cladding keeps the buildings & their residents cool in the summer & warm in the winters
Ultra filtration plant ensures healthy and safe water supply
German tubular core doors made from recycled wood
Rainwater harvesting for aquifer recharge and landscape applications
Water recycling plant reduces water requirement significantly
Electronic timers for common and garden areas reduce need and use of electricity and water
Raising the bar of Luxury
Automated Homes
Lush Green Gardens
A stylish yet intuitive clubhouse
An Italian inspired piazza podium
Active Life at Ovo
OVO's active spaces are designed so that you can work out, get together and enjoy the life you want, everyday amidst such a lush environment.

OVO balances the sanctity of your lifestyle with access to a large number of Pune's best schools and IT parks. Minutes away from NIBM's attractions and within a half hour of all major transportation such as the railway station, airport and Mumbai-Pune Highway, OVO ensures that you and your family can easily enjoy a healthy well balanced life.